Welcome to Sag Harbor Gifts! Made by hand or by factory, we are your online source for anything country, prim or shabby!
Please make sure to bookmark us! Our inventory changes often. Also, we do not use any technology to record your isp or e-mail. Since we don't keep track of you, it is up to you to keep track of us. :) Please visit our Blog , Sag Harbor Gifts for information on Sag Harbor Gifts that you won't find on the website.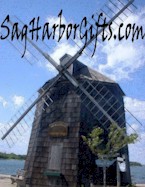 For incredible deals, we encourage you to visit our Clearance page or our Ebay auctions.
Payment can be made the old fashioned way of printing out your order and mailing it with a Postal Order or personal check to 51 South Cobblers Court, Niantic CT 06357 or using our PayPal shopping cart. Connecticut residents pay CT sales tax.
As always, feel free to contact us via e-mail, SHG11963@yahoo.com.